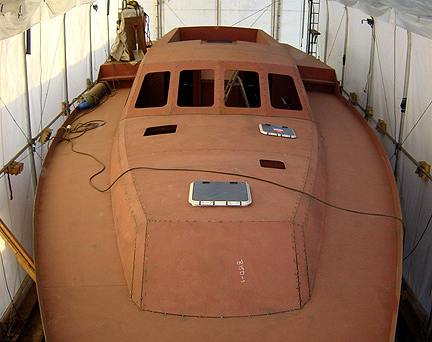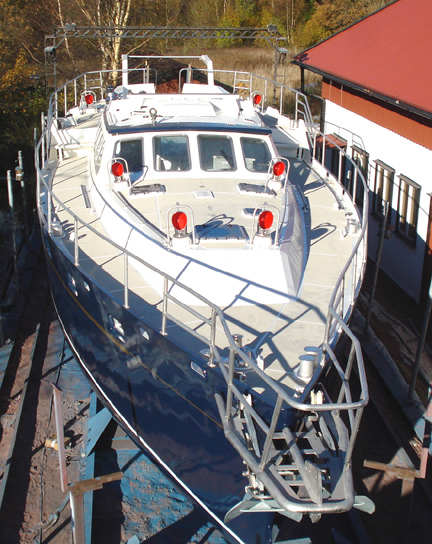 Dan and Lena Zackariasson
V542 BUILDERS IN SWEDEN
FROM A V542 BUILDER IN EGYPT:
Hi Roberts-Goodson,
The boat building is moving along. The ballast has already been fixed but not finished yet. The next step is to fix the motor, the shaft, and the propeller, then we will be ready to finish the ballast. I attached some picture for the boat from inside and one for the boat showing the unfinished keel. Notice that we keep some holes in the hull for aeration.
Thanks, and best regards, Mahmoud
---
FROM A V542 BUILDER IN SWEDEN:
Hi Bruce,
It has now gone 8 months since I started building our boat and everything goes as planned so far. My goal is that I should finish painting the boat in Aug-Sept. We are very satisfied with the construction of the kit, everything fits perfect.
I have taken at least 200 pictures of the boatbuilding, every picture is one 0,5 Mb and therefore I will only send a few of theme for your information and perhaps interest. Please let us know if you would like some more of theme. We have send some pictures to Edgar a few months ago. Best regards Dan and Lena Zackariasson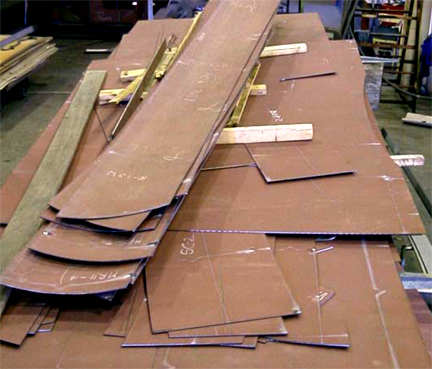 FROM THIS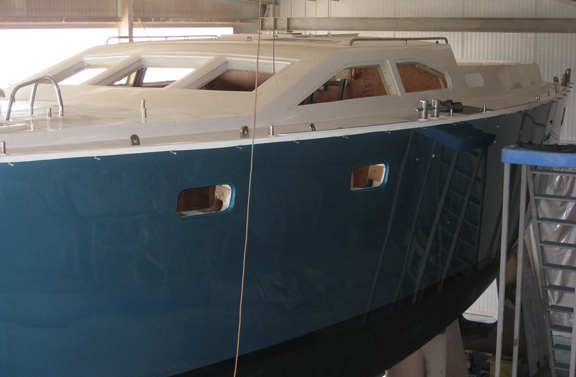 TO THIS - IN JUST A FEW MONTHS !
STUDY boat plans INCLUDE STEP BY STEP PHOTOS
Tamas Toth is building this radius chine sailboat and is doing a beautiful job. We have over 100 STEP by STEP photos of the building of this boat from one of our CUTTING FILE packages - YOU can see all these photos and MUCH more in our super STUDY PLAN package.
STUDY PLAN PACKAGE & PRICES ... ORDER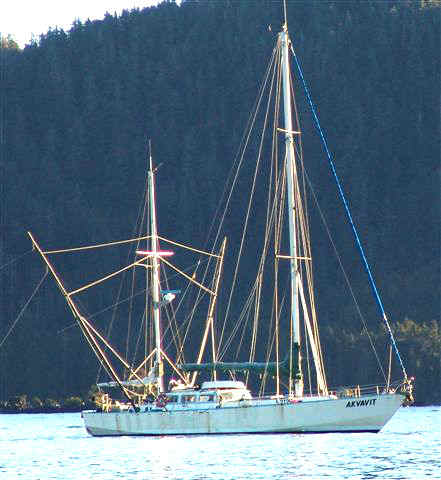 MORE:
Harrison "Smitty" Smith built the AKVAVIT in Stanwood, Washington, with a lot of help from his girlfriend Lori. Smitty taught Lori to weld and apparently she did a lot of the welding on the AKVAVIT. I haven't found any bad welds yet.
Smitty sold the AKVAVIT in about 1997 to a couple of partners who fished the boat for albacore. They fished the west coast and out to Midway and down to Samoa. I bought the boat from them in 2003
.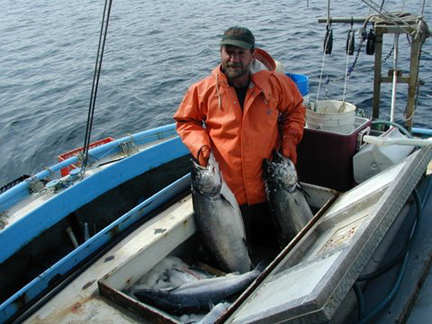 ROBERTS 53 / 532 SUCCESSFUL FISHING BOAT !
Dear Mr. Roberts – Goodson,
I am the current owner of a steel hulled Roberts 53 ( Now R532 ) ketch. It was built in 1985 by a commercial fisherman for commercial salmon and albacore trolling and thus it has a fish hold where there would typically be cabin space. I have owned this boat for five years and I use it for commercial salmon trolling in Alaska. I have owned and worked on dozens of different boats and this Roberts 53 is my favourite of them all. I hope to continue making a living on this boat for as long as I am healthy enough to do it. This is more than a job to me, it is a life that I love.
There are not many sailboat/commercial fishing boat combinations that work well, but this is one of them. I use the sails to get out to, and back from the fishing grounds when the wind is favourable. I use the engine for actual trolling, and for running in no wind or un-favourable wind. The engine (a Detroit Diesel 371) also powers hydraulic fishing and anchor winches. The boat holds 1400 gallons of diesel, and on a typical 5 day fishing trip burns around 120 gallons of fuel.
Sincerely, Frank Murray owner/operator of f/v AKVAVIT