BRUCE ROBERTS CUSTOM YACHTS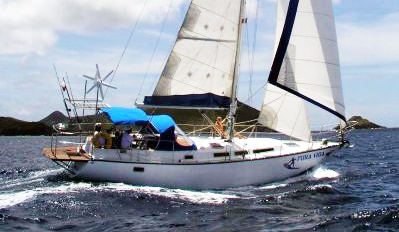 CRUISING SAILBOATS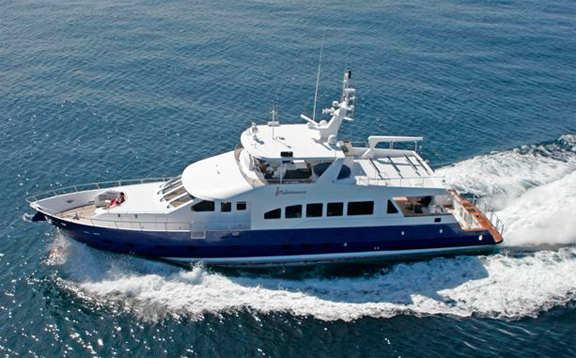 POWER BOAT PLANS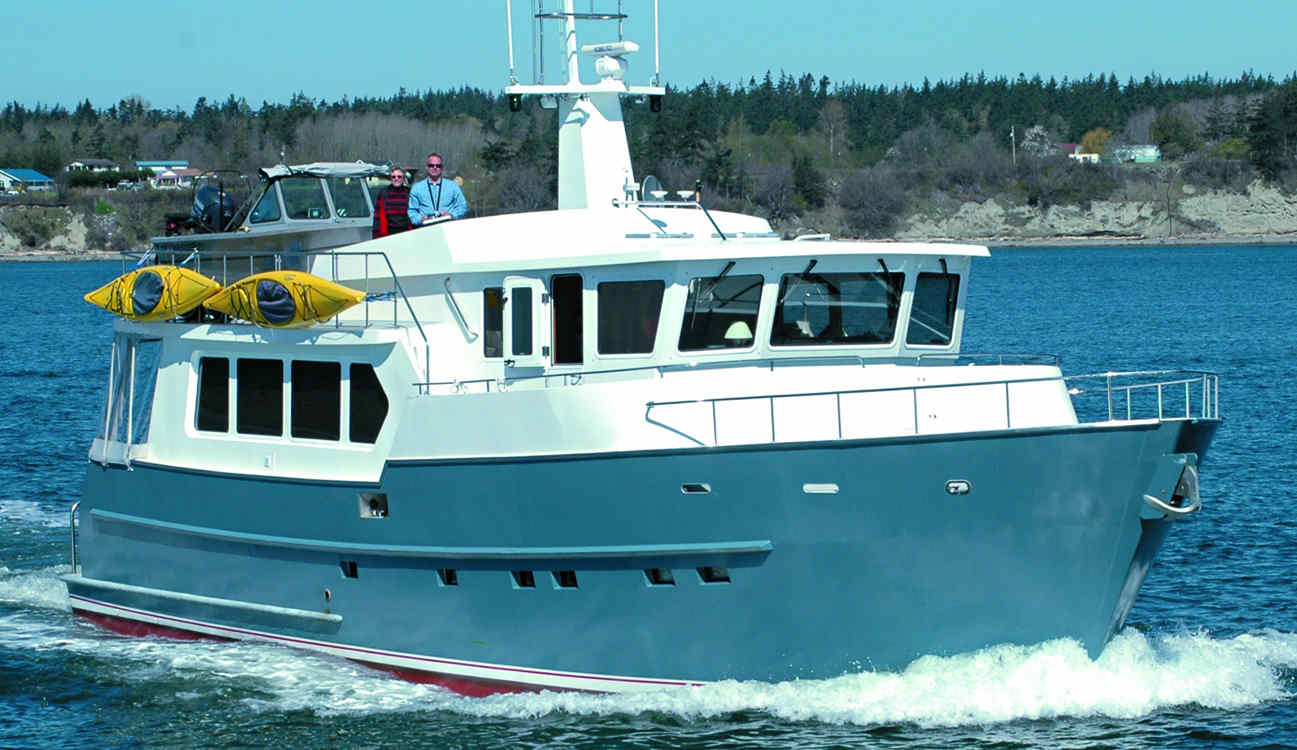 PASSAGE-MAKING TRAWLERS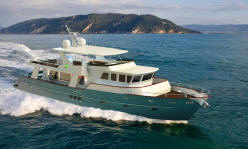 NEW ! SUPER STUDY BOAT PLANS ... Delivered by DOWNLOAD to your computer. The study plans have lists of materials & equipment etc & these will be useful in costing out the complete boat.
Each STUDY PLAN contains ALL the construction drawings for each material - STEEL, ALUMINUM, FIBERGLASS & WOOD EPOXY as applicable to the particular boat plan - with up to 25 sheets per plan!
Lists of materials - Technical information - Numerous construction drawings are all included. You can view & print the drawings in full or in sections. BUILDING PHOTOS are included in the study plan package. PLUS you receive a FREE (value 79.95) e-book BUILD YOUR OWN BOAT
STEP BY STEP ASSEMBLY PHOTOS INCLUDED WITH THE STUDY PLANS & COMPLETE PLANS
---
The Voyager 388 STEEL OR ALUMINUM PLANS & CUTTING FILES assembly photos that appear in this series were supplied by
Myron & Anita Fox who are assembling their Bruce Roberts supplied STEEL OR ALUMINUM PLANS & CUTTING FILES in Oregon.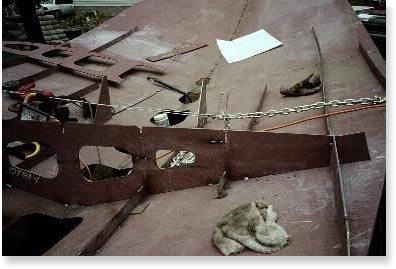 Bottom plates as laid into shaped jib cradles.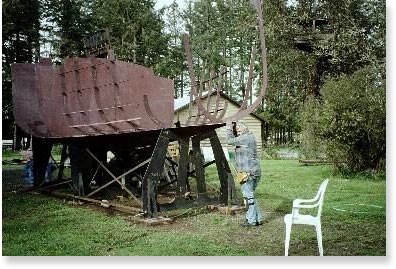 Jig, bottom plates, bulkhead & frames can be easily &
quickly installed using reference lines and pre-cut slots etc.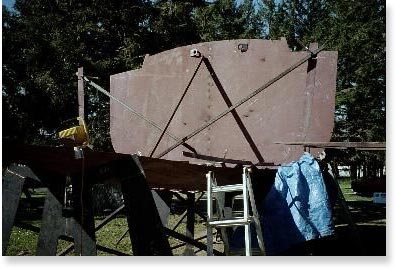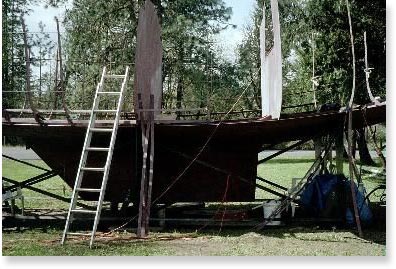 Keel can be pre-assembled & installed now or later.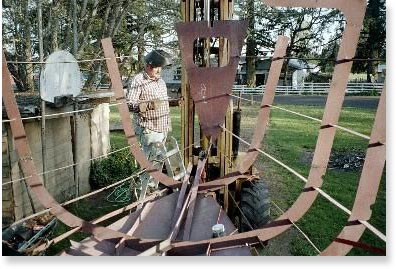 Note how fair line of stringers fit easily into pre-cut slots in frames.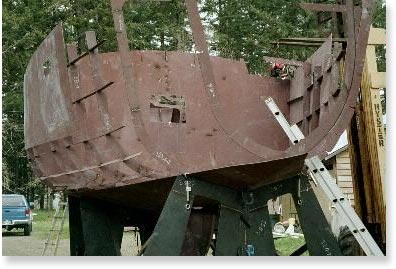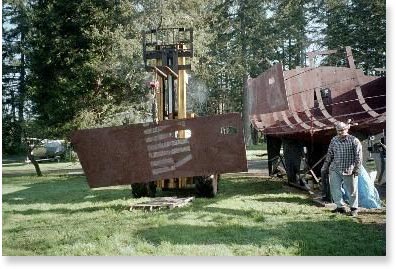 Forward topside panel can have ports pre-cut or marked as desired.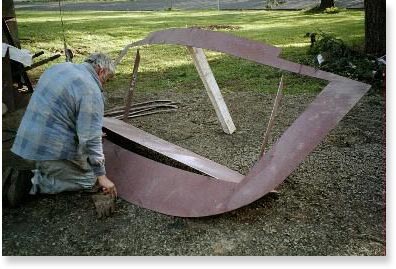 First steps in assembling transom shown here.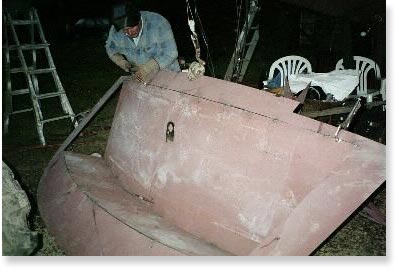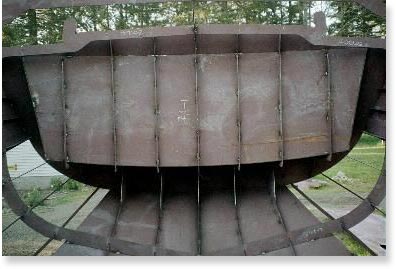 Transom installed in place - viewed from inside hull.