BRUCE ROBERTS CUSTOM YACHTS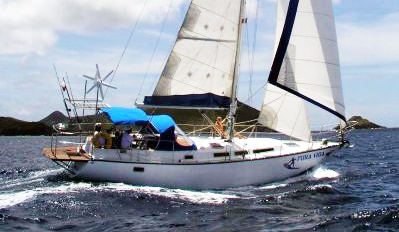 CRUISING SAILBOATS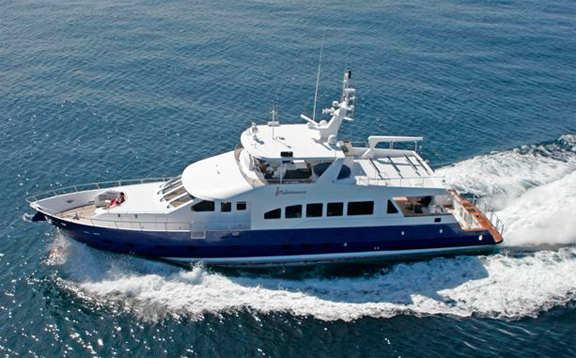 POWER BOAT PLANS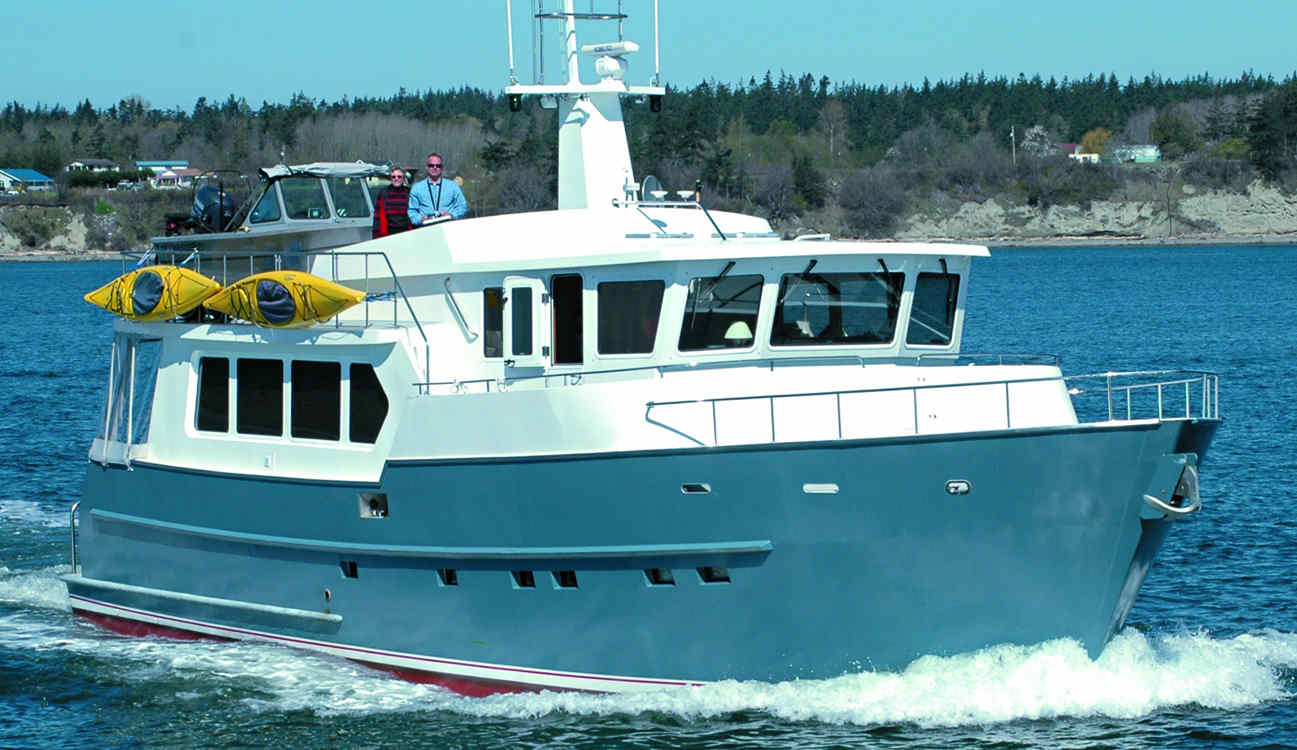 PASSAGE-MAKING TRAWLERS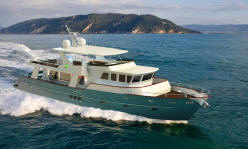 The Voyager 388 STEEL OR ALUMINUM PLANS & CUTTING FILES assembly photos that appear in this series were supplied by
Myron & Anita Fox who are assembling their Bruce Roberts supplied STEEL OR ALUMINUM PLANS & CUTTING FILES in Oregon.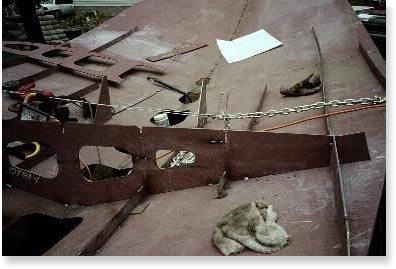 Bottom plates as laid into shaped jib cradles.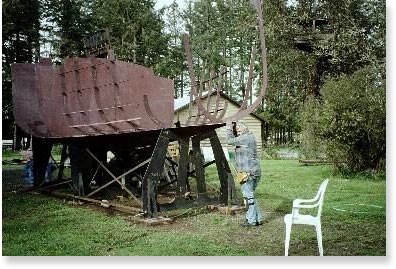 Jig, bottom plates, bulkhead & frames can be easily &
quickly installed using reference lines and pre-cut slots etc.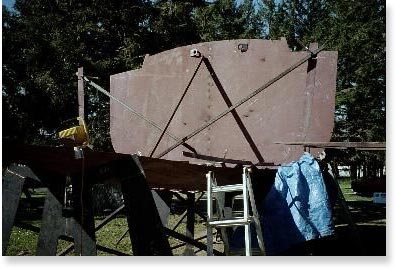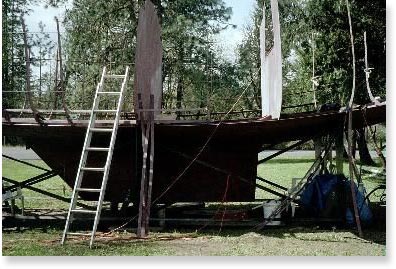 Keel can be pre-assembled & installed now or later.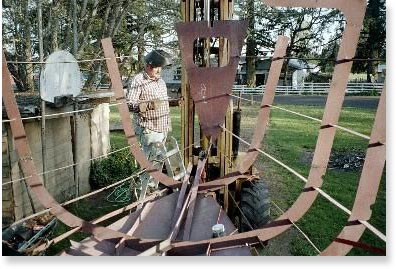 Note how fair line of stringers fit easily into pre-cut slots in frames.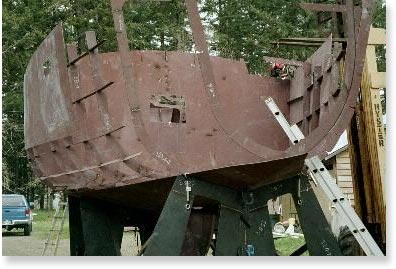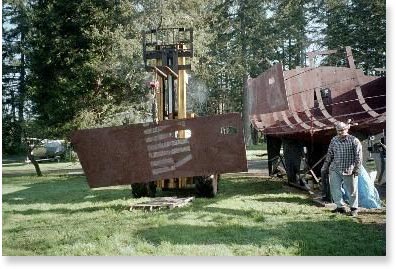 Forward topside panel can have ports pre-cut or marked as desired.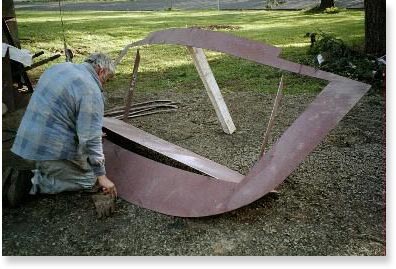 First steps in assembling transom shown here.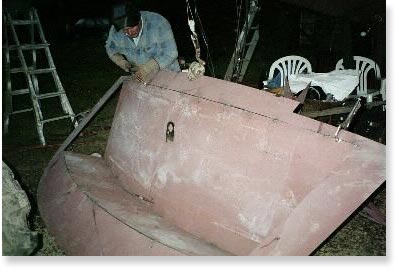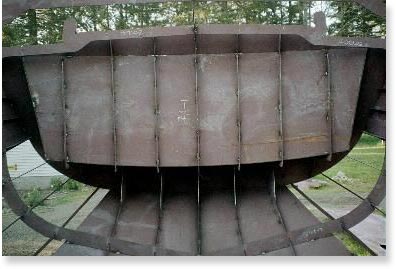 Transom installed in place - viewed from inside hull.