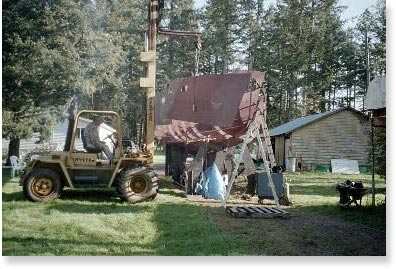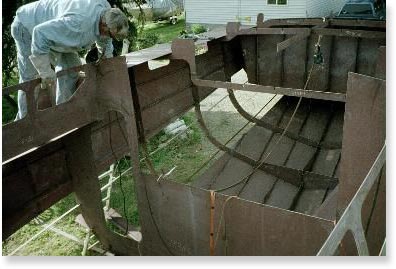 Pilot house side being located to reference lines.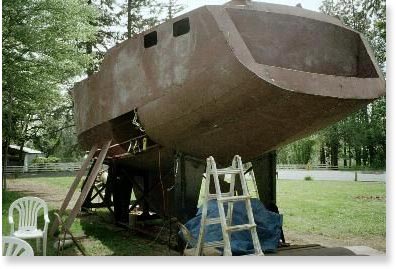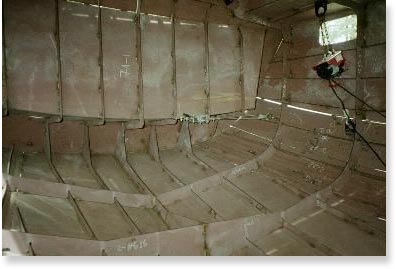 Note strength of inside framing - these boats are built for rugged service.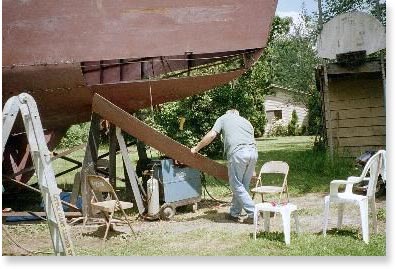 Pre-rolled and shaped forward radius chine panel fits easily into place.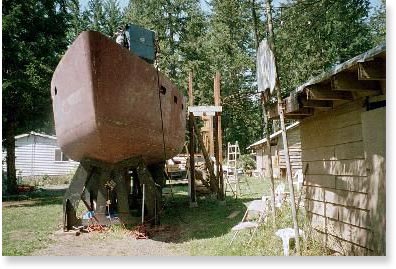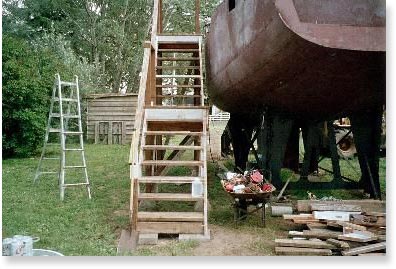 A well built set of steps will greatly assist in the assembly process.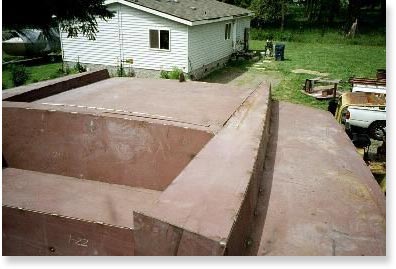 Aft poop deck, coamings, and cockpit seat shown here.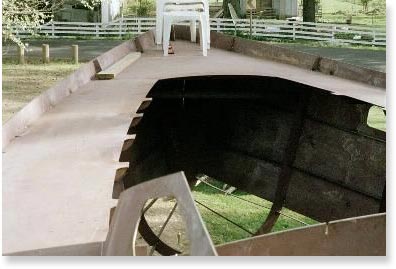 Fore-deck, forward side decks are easily installed.