Bruce ROBERTS CUSTOM YACHTS

NEW ! SUPER STUDY BOAT PLANS ...

Delivered by DOWNLOAD to your computer.
The study plans have lists of materials & equipment etc & these will be useful in costing out the complete boat. Each STUDY PLAN contains ALL the construction drawings for each material - STEEL, ALUMINUM, FIBERGLASS & WOOD EPOXY as applicable to the particular boat plan - with up to 25 sheets per plan! Lists of materials - Technical information - Numerous construction drawings are all included. You can view & print the drawings in full or in sections. BUILDING PHOTOS are included in the study plan package. PLUS you receive a FREE ( VALUE £69.00 ) e-book BUILD YOUR OWN BOAT.


---

STUDY PLANS EURO 1200

£99.00 - us$129.00 - €114.oo

- A$179.00

To order STUDY PLANS go to SPECIALS PAGE and

click on €114.oo

PAY NOW BUTTON


Official BRUCE ROBERTS WEB SITE


Illustrated Custom Boatbuilding. We recommend that you read this hardcover book - Order now and we will pay the postage.


HOME PAGE
NEW ! SUPER STUDY BOAT PLANS ... Delivered by DOWNLOAD to your computer.
The study plans have lists of materials & equipment etc & these will be useful in costing out the complete boat. Each STUDY PLAN contains ALL the construction drawings for each material - STEEL, ALUMINUM, FIBERGLASS & WOOD EPOXY as applicable to the particular boat plan - with up to 25 sheets per plan! Lists of materials - Technical information - Numerous construction drawings are all included. You can view & print the drawings in full or in sections. BUILDING PHOTOS are included in the study plan package. PLUS you receive a FREE ( VALUE £69.00 )



e-book BUILD YOUR OWN BOAT.
STUDY PLAN EURO 1200 ALL VERSIONS us$99.75 - £59.00 - €73.85
ASSEMBLING A EURO STEEL OR ALUMINUM PLANS & CUTTING FILES-P6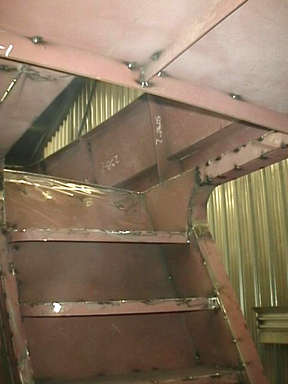 Above and Right: Detail of steps to flybridge & fore-deck.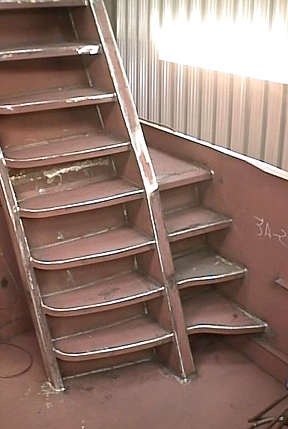 Nice detail of the steps up to fly-bridge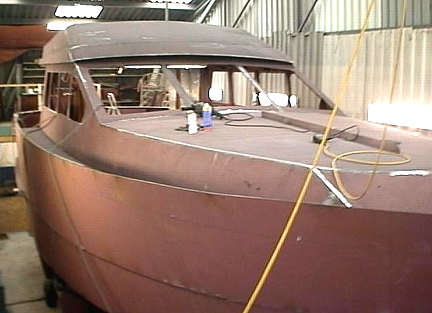 Welding or fore-cabin competed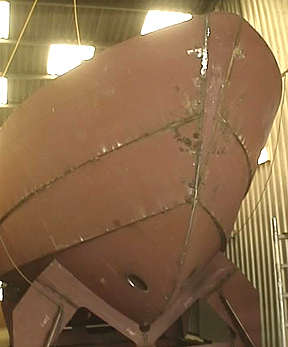 Note smooth cone bow.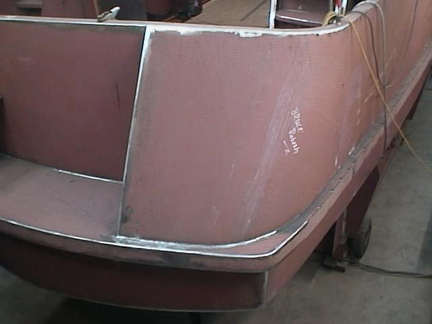 Details of attractive rounded stern / hull connection & section of swim platform.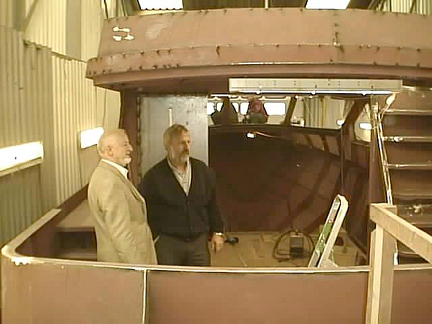 Bruce & "Hank" Kregting Discussing various aspects
of STEEL OR ALUMINUM PLANS & CUTTING FILES assembly techniques. Bruce says "I am here to learn"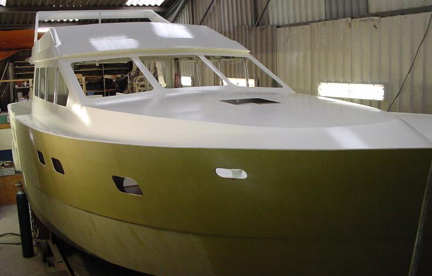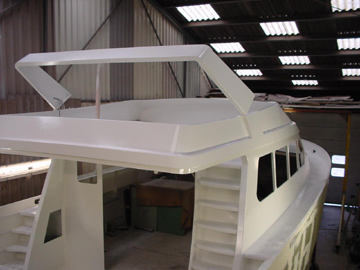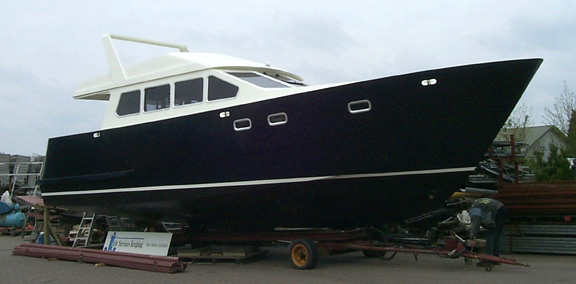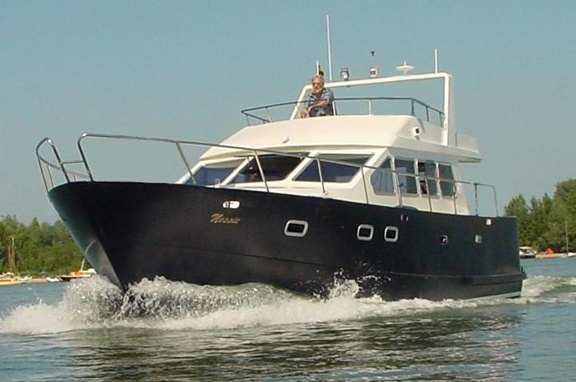 See pages 1, 2, 3 , 4, 5, 6, 7, 8, 9

HOME / INDEX PAGE