Voyager 495
Page 5 : (Plating the Deck and Cabin)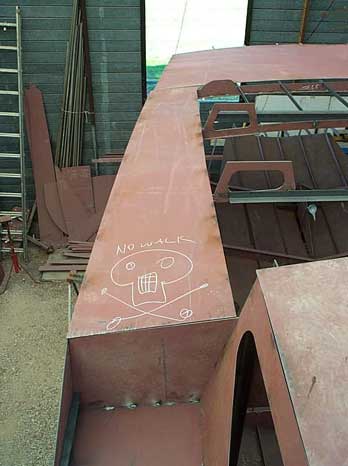 Back and side deck plating.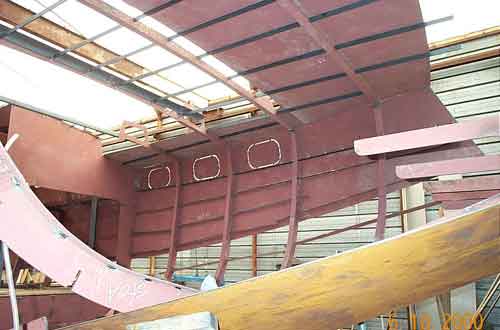 This shot is of the same section as the previous picture but taken from underneath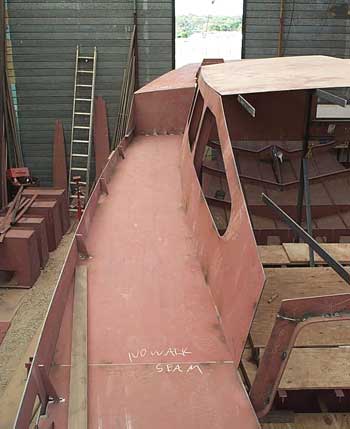 Pilot house side and roof.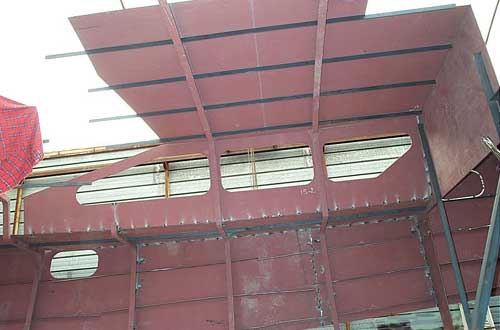 And again from below showing the ribs and stringers.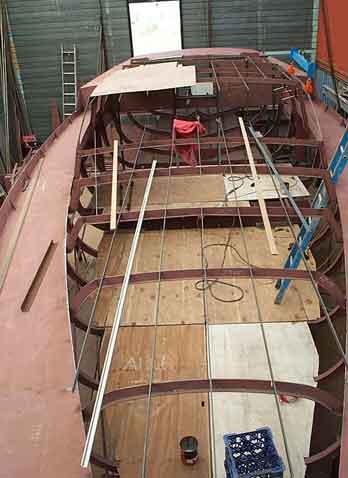 Front cabin top stringers added. Note temporary flooring to make it
easier to move around.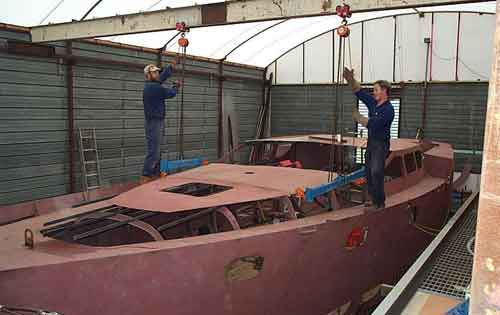 Front coach house roof being tested for fit.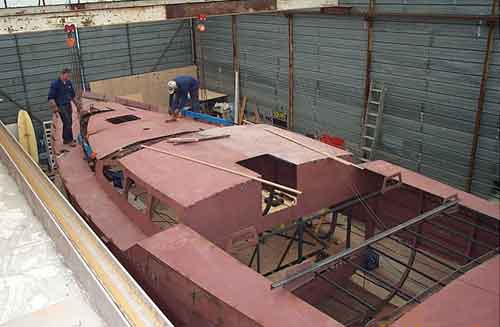 Deck almost completed.
Page [ 1 ] [ 2 ] [ 3 ] [ 4 ] [ 5 ] [ 6 ] [ 7 ] [ 8 ] HOME / INDEX PAGE