Length - Hull

13.79 m

44'-3"
Length

- Deck

13.79 m

44'-3"
BEAM
4.26 m
14'-0"
MEDITERRANEAN 45 -
Sport boat ... Larger or Smaller versions are possible.

This new custom sport boat is designed for wood / epoxy construction and will perform at speeds of 40 knots. You may have the boat designed for you in any reasonable length and you can build in fiberglass or wood / epoxy.

This is a custom plan and design cost is Euros 4,850.oo

If you are interested Contact Bruce for additional information.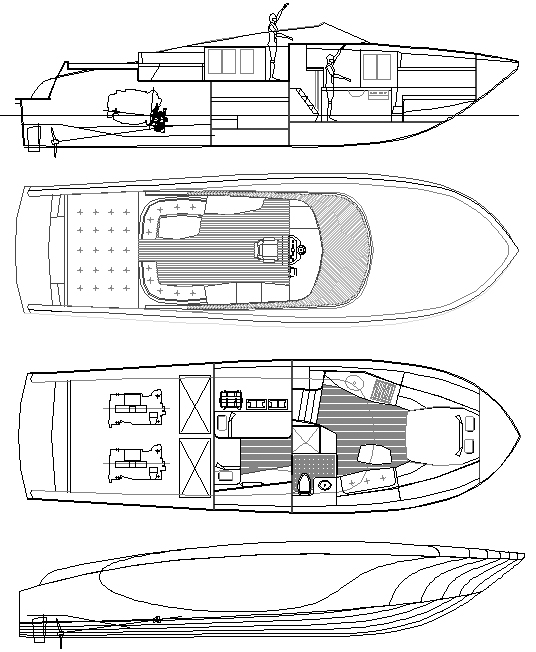 EMAIL - ORDERS - HOME / INDEX PAGE
SAILBOAT DESIGNS POWERBOAT DESIGNS