This is an unbelievable trawler-motor-sailer that has completed an unbelievable journey that most of us just dream about!! This boat was manufactured in Belgrade, Serbia and has sailed through Hungry, Austria, Germany and the Netherlands before entering the English Channel.
Sailed around the British Isles and through the locks of Scotland into the North Sea. Sailed to Iceland, Greenland to Canada. Then to the St. Lawrence River through the Great Lakes to Chicago, down the Illinois River, Gulf of Mexico to St. Petersburg, FL. So, you can see that she is a true blue water trawler-motor-sailer!
---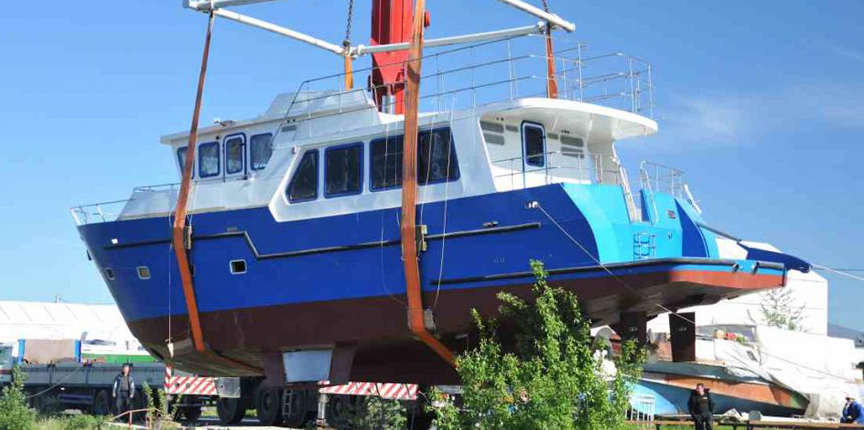 TY485 Launched in RUSSIA
"Good day, dear Bruce. So ended the two years of construction they passed quickly thanks to your support & assistance.
The ship was launched Successfully & has already been tested by strong weather.
The
attached photos of the meeting with the wave 3.5 meters. We offer our Gratitude for the project and the technical advice you offered during the construction." WeFOX"
SEE THE STUDY PLANS FOR MORE PHOTOS OF THIS TY 485 BUILT IN RUSSIA AND CRUISED IN THE ARCTIC OCEAN.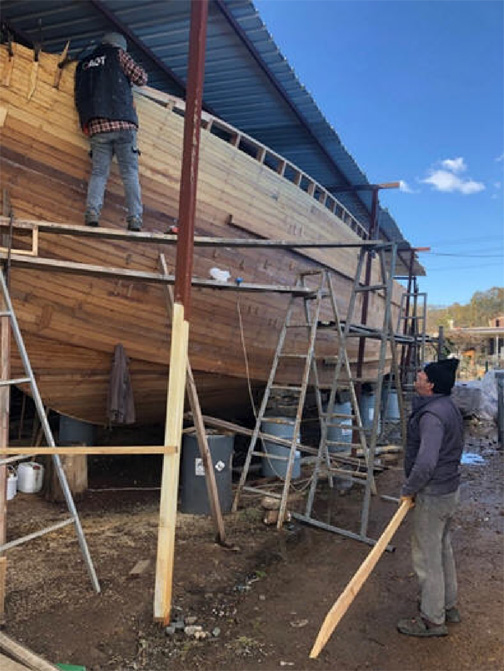 This Wood / Epoxy TY 485 ia being built in Turkey. The strip planking is completed and ready to receive two layers of double diagonal timber planking.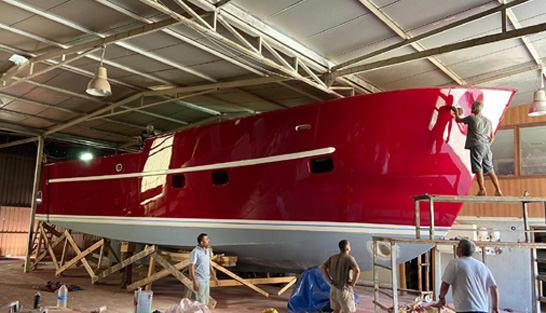 Wood / Epoxy TY485 with the high gloss hull paint work now

completed.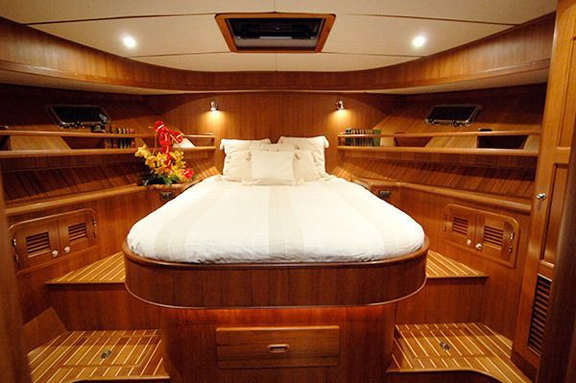 Here we see the forward cabin in one of the many TY 485's now in service world-wide.