Roberts 28
BOAT PLANS & CUTTING FILES FOR STEEL OR ALUMINUM
| | | |
| --- | --- | --- |
| LOD | 27' 8 1/2" | 8.44 M |
| LWL | 24' 2" | 7.36 M |
| BEAM | 10' 1 1/2" | 3.08 M |
| DRAFT | 4' 9" | 1.45M |
| DISPL | 13,527 LB | 6,148 K |
| BALLAST | 4,500 LB | 2,045 K |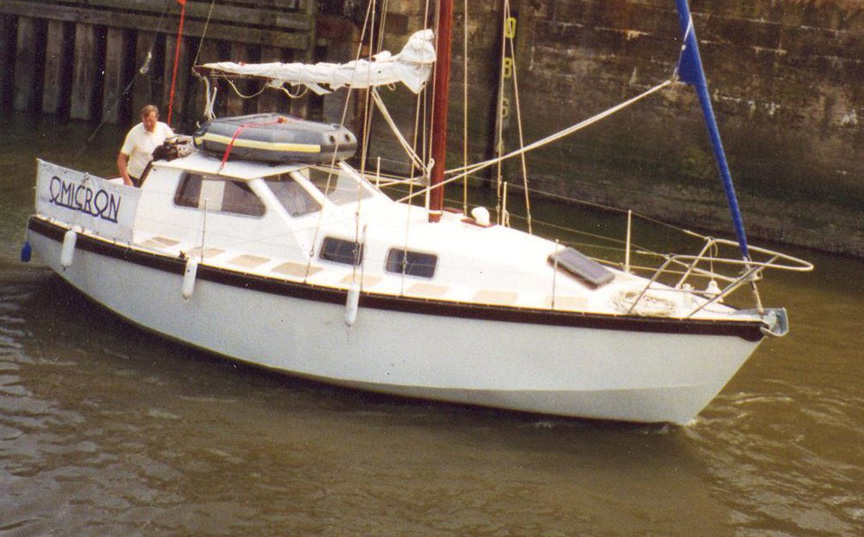 Pilot house version available with CUTTING FILES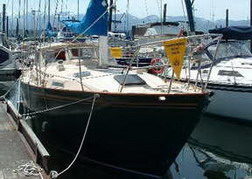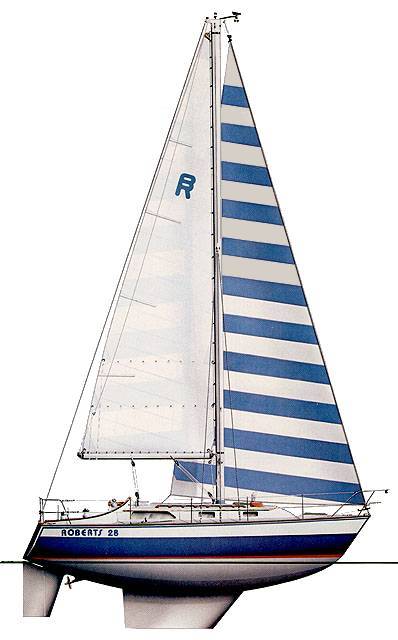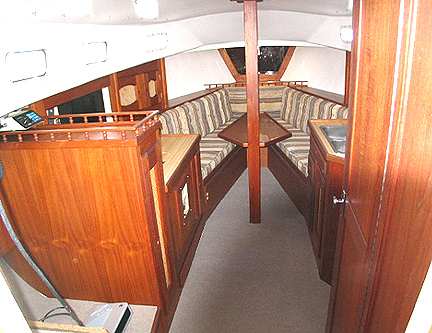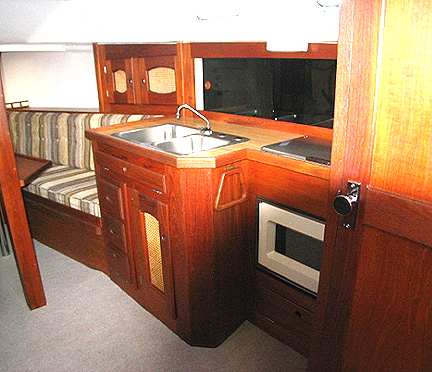 Designed for STEEL or ALUMINUM construction, this is available for long or short keel options, as well as trunk cabin or pilot house layouts, and is an excellent small steel cruiser for family use. The boat can be built as either a Sloop or Ketch rig and can easily be handled by one person. There are over 200 of this design already sailing and many more currently under construction throughout the world.
NOTE: We now have cutting files available for the PILOT HOUSE version of the Roberts 28 Email Bruce for details
Dear Bruce, I bought a Roberts 28 from Lyn Baker of Ithica N.Y.in 1989. I trucked it to Rochester N.Y. and sailed it in Lake Ontario for several years then to East Port Maine, where I went to a boat building school for two years I then sailed "One Day" from Eastport Down the east coast to Cape Cod Stopping at number of ports on the way.
When I got to Cape Cod my friend convinced me to sail home to Bermuda, so I did, in September of 1994 I set out for Bermuda it took me 12 days, I had estimated 10 days but I was hit by a tropical depression and survived Gail force winds for forty eight hours, this accounted for the two extra days. The boat handled extremely well and I would do the trip again. "One Day" is an extremely seaworthy craft. Yours truly Christopher M. Profit
Hi Bruce, I purchased boat plans for the Roberts 28 last month. I received them and they are GREAT. Very satisfied with the quality of the boat plans. I plan on using my boat for extended cruising in the Gulf of Mexico / Caribbean so I want to make SURE that everything is as ideal as it can be. Thanks again Todd Stinnette