BRUCE ROBERTS CUSTOM YACHTS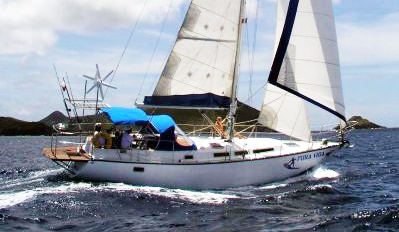 CRUISING SAILBOATS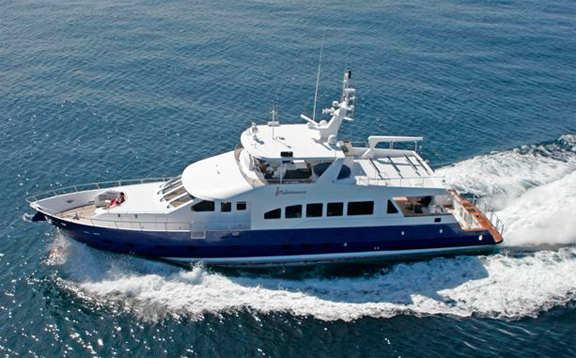 POWER BOAT PLANS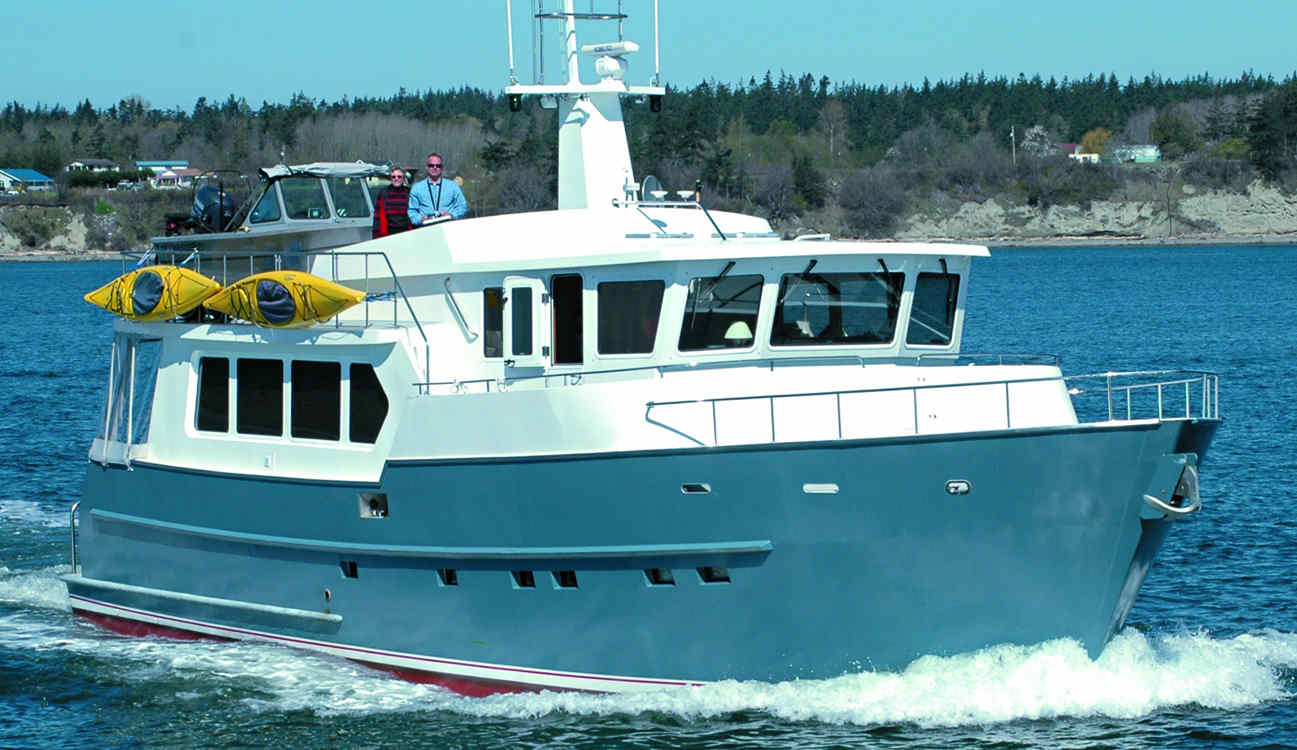 PASSAGE-MAKING TRAWLERS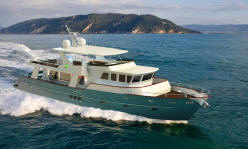 TUDY PLANS VOYAGER 495 A & B VERSIONS.

£99.00 - us$129.00 - €109.00 - A$179.00





To order STUDY PLANS go to SPECIALS PAGE and click on £99.00 BUY NOW BUTTON


SPECIAL OFFER - ANY THREE STUDY PLANS FOR
£99.00 - us$129.00 - €109.00 - A$179.00


STEP BY STEP ASSEMBLY PHOTOS INCLUDED WITH ALL STUDY PLANS
---
Voyager 495 / TYPICAL Sailboat STEEL OR ALUMINUM PLANS & CUTTING FILES assembly
THE FINISHED PRODUCT !

Hello Bruce,

Quintessence is finally in the water. Still a lot of fitout to do, though the hull is finished apart from the sponson.

Launch was hurried up by wife (pictured), plus the land the boat was being built on got sold. Looking forward to getting mast rigged - maybe October. Pittwater, Sydney, Regards, Andy Law
These series of photographs are spread over several pages. They have been
supplied courtesy of McGregor Marine of Sydney, Australia
To view each page please click on the page required on the links at the bottom.
Page one shows laying down the bottom plates,
Pages two and three show standing up the frames.
Page four shows the top side plates being added
Page five and six show the deck and cabin being added
Page seven shows the building of the transom and cockpit
Page eight shows miscellaneous views
Page 1 : Voyager 495 (Bottom plates)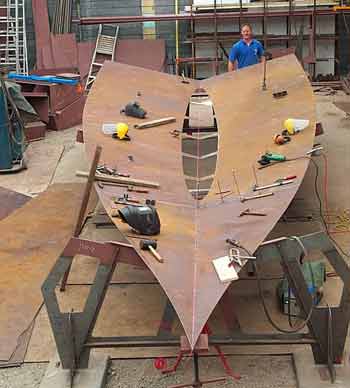 Laying the bottom plates in the jig and tacking (TACKING) them together.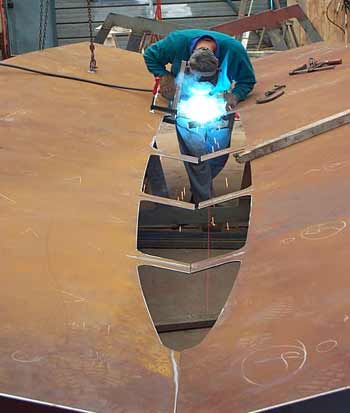 Forward two plates added.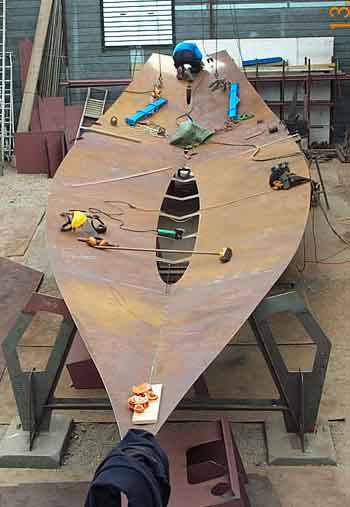 The aft two plates are added to complete the bottom plating..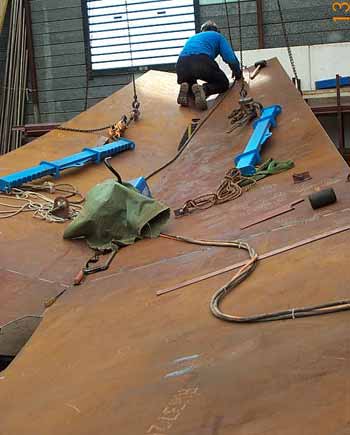 Aligning the plates perfectly..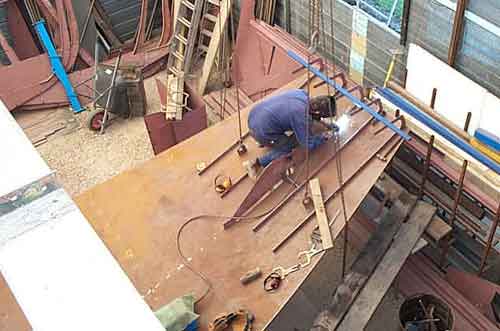 Bottom stringers laid down and the first frames stood.
Page [ 1 ] [ 2 ] [ 3 ] [ 4 ] [ 5 ] [ 6 ] [ 7 ] [ 8 ]

EMAIL - HOME / INDEX PAGE