COASTER TRAWLERS & WORK BOATS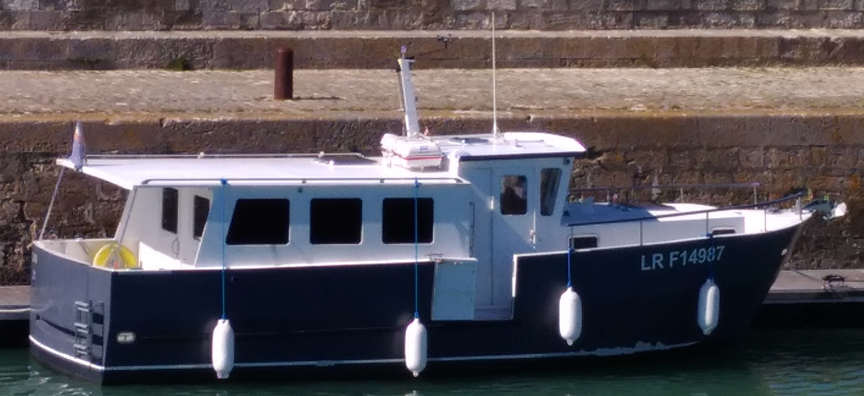 This COASTER 32 was built in France by Luc Dumay & has a 'Drop Down' swim platform, saving on marina dues. Luc Dumay Who writes -
Hello, after having built a COASTER 32, which I have been cruising since June 2015, I have just put it up for sale and I plan to build a TRAWLER YACHT 470 it will be built in WOOD EPOXY.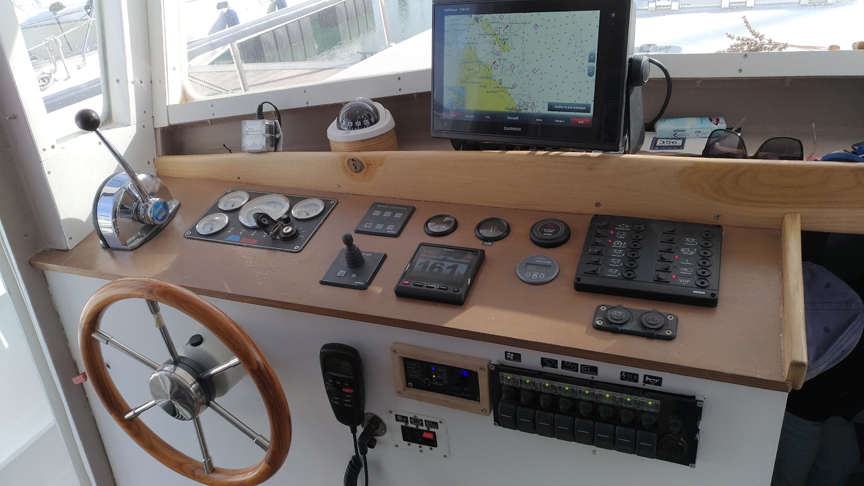 This Coaster features a well laid out helm station
ideal for piloting this wood epoxy trawler.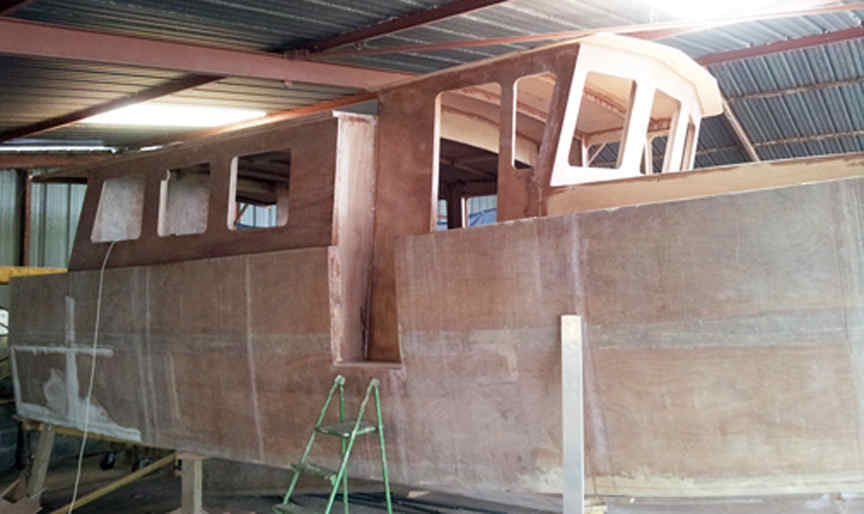 Coaster Trawler Yacht built in wood / epoxy
in France ... See completed trawler above.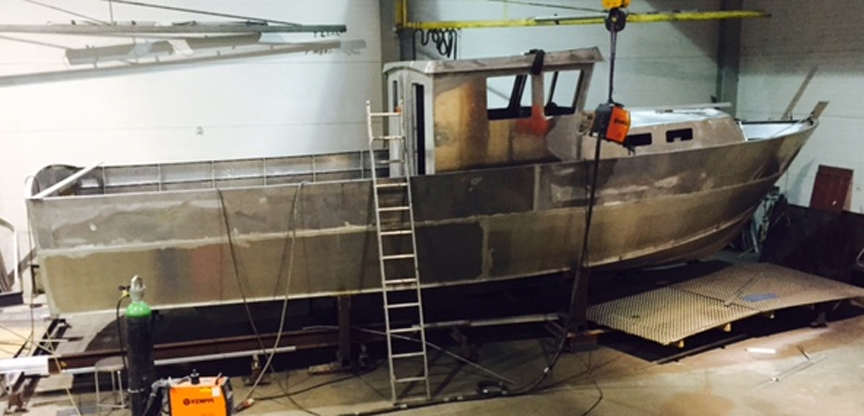 COASTER - COASTWORKER 36 BUILT IN
ALUMINUM IN FINLAND FROM
OUR PLANS AND PATTERNS.
Study plans show this boat at speed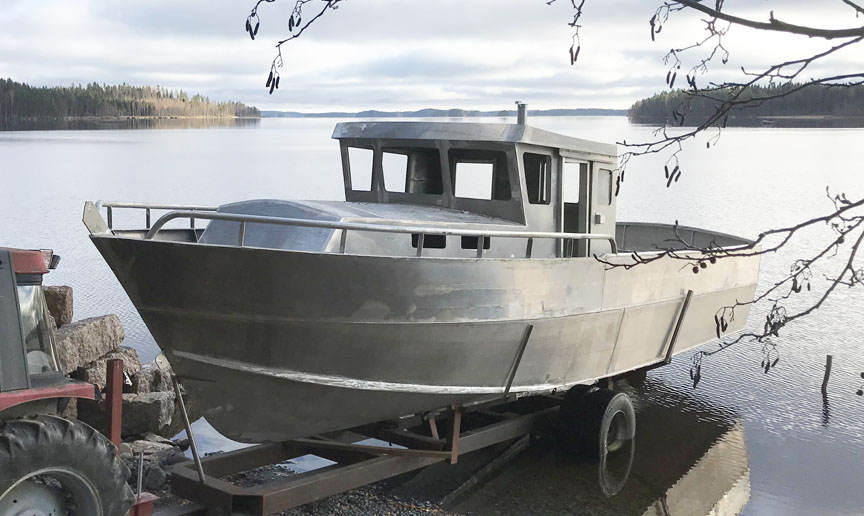 ---
NEW ! SUPER STUDY BOAT PLANS ... Delivered by DOWNLOAD to your computer within 12 hours of you placing your order. The study plans have lists of materials & equipment etc & these will be useful in costing out the complete boat. Each STUDY PLAN contains ALL the construction drawings for each material ALUMINUM, WOOD EPOXY as applicable to the particular boat plan - with up to 25 sheets per plan!
Lists of materials - Technical information - Numerous construction drawings are all included. You can view & print the drawings in full or in sections. BUILDING PHOTOS are included in the study plan package. PLUS you receive a FREE ( VALUE £69.00 ) e-book BUILD YOUR OWN POWER BOAT

---
TY28 / TY32 / TY36 / TY 36/39
(All versions)

WOOD EPOXY , ALUMINUM (TY36 )
£99.00 - $125-00 -  €114.oo


To order STUDY PLANS go to SPECIALS PAGE and
click on
€114.oo
BUY NOW BUTTON
---
STUDY PLANS COASTWORKERS (WORK / FISHING BOATS)

WB28 / WB32 / WB36 / WB39