| | | |
| --- | --- | --- |
| | | |
| | | |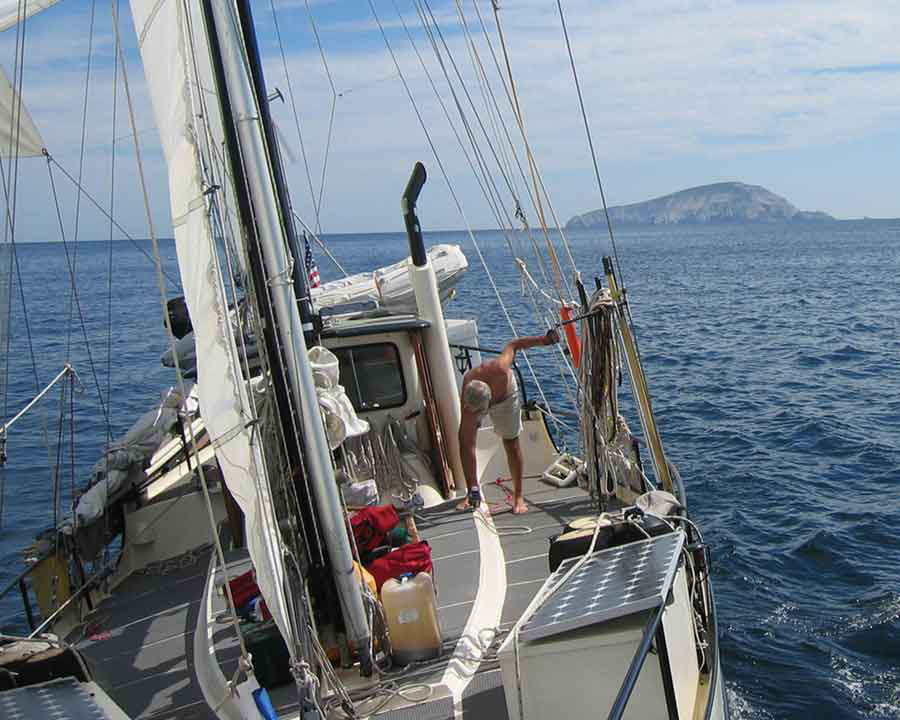 NEW ! SUPER STUDY BOAT PLANS ... Delivered by DOWNLOAD to your computer plus we will send you by AIRMAIL a USB Memory stick with many extra drawings and photos. The study plans have lists of materials & equipment etc & these will be useful in costing out the complete boat. Each STUDY PLAN contains ALL the construction drawings for each material - STEEL, ALUMINUM as applicable to the particular boat plan - with up to 25 sheets per plan! Lists of materials - Technical information - Numerous construction drawings are all included. You can view & print the drawings in full or in sections. BUILDING PHOTOS are included in the study plan package. PLUS you receive a FREE (value 79.95) e-book BUILD YOUR OWN BOAT. STUDY PLAN SPRAY 55 .. us$79.75 - £47.00 - €58.75
SPECIAL INTRODUCTORY OFFER: COMPLETE BOAT PLANS & FULL SIZE FRAME PATTERNS ... Delivered by DOWNLOAD to your computer plus we will send you a USB Memory stick with many extra drawings and photos. The plans have all the information you need to build your own boat.. Each plan contains all the construction drawings for ALUMINUM OR STEEL construction, plus bonus drawings covering electrical, plumbing and engineering, everything you need to build your boat. Plus you will receive a DETAIL FOLIO showing how to make many of your own boat fittings, lists of materials and equipment are all included plus all technical information, numerous construction drawings and written building instructions are all included. You can view & print the drawings in full or in sections. BUILDING PHOTOS are included in the plan package. PLUS you receive a FREE (value 79.95) e-book BUILD YOUR OWN SAILBOAT .. Only available at this price if you order off this page .... COMPLETE PLANS & PATTERNS SPRAY 55 £495 - us$845 - €625
Spray 55 - STEEL boat plans & FRAME PATTERNS.
Boat plans include Gaff rig . Bermudian rig . Junk rig
Many examples of this design can be found cruising in various parts of the world. Specially designed for Multi Chine Steel Construction. boat plans come with both a ketch and cutter rig sail plan. Many Spray 38's are featured in Bruce's book "Spray. The Ultimate Cruising Boat". Several have been built with poop sterns, pilot houses and fitted with alternate rigs. See a Spray 36 being built in SPRAY KITS PAGES As there are SEVERAL THOUSAND Bruce Roberts' SPRAY SAILBOATS in service world-wide plus another 1,000 SPRAYS currently being built from our boat plans and patterns. We have been willing to listen to YOUR ideas about this wonderful boat and several boat plan layouts have been drawn with many features that are interchangeable between the various versions.
The Centennial Sprays are designed for building in Round bilge steel or Wood/Epoxy, and can be rigged with a variety of sail boat plans including a gaff schooner, Bmu cutter, junk rig etc. Custom sail boat plans and additional accommodation layouts may be drawn to suit your requirements for a reasonable fee. NOW AVAILABLE AS A KIT ... See a Spray 370 being built in SPRAY KITS PAGES

Many of these Sprays have completed complete circumnavigations some more than once & usually with crews consisting only of two persons ! Check out our e-book BUILD YOUR OWN SAILBOAT for details.
| | | |
| --- | --- | --- |
| LOD | 55'-0" | 16.70 M |
| LWL | 46'-6" | 14.17 M |
| BEAM | 18'-0" | 5.48 M |
| DISPL . | 75,000 LB | 34,020 K |
SPRAY 55 A

the Spray 55 can be fitted with several different sail boat plans including gaff cutter, gaff ketch, gaff schooner, Bermudian cutter, ketch, staysail schooner and a variety of junk rigs ... If you want a distinctive sail plan you can have your wishes come true with the Spray 55

SPRAY 55 B

Spray 55 staysail schooner sail plan ... see below for photo of a Spray 55 outfitted with this exact rig; under sail in the Caribbean.

SPRAY 55 B

This version has many possible uses including charter, cargo work, and or family cruising.




SPRAY 55 B

Spray 55 under sail in the Caribbean. You will note that the customer has chosen the schooner staysail rig as we designed; see above left.

SPRAY 55 B

Spray 55 under sail in the Caribbean. The builder has fitted a pilot more resembling the one shown for the Version A so you can see you can mix and match some elements of this versatile design.

Spray Trawler Yacht built by Vejini Ltd Riga Latvia

Another Spray 55 ... this one built in Romania ... just one of hundreds of Bruce Roberts designs being built in former Eastern block countries.

ALL STUDY PLAN PACKAGES ON DOWNLOAD or on CD GIVE ACCESS TO HUNDREDS OF BOAT & KIT ASSEMBLY PHOTOS

FREE boat plans & PATTERNS

Roberts Dinghy Build in Fiberglass, Plywood or Aluminum

FREE boat plans with every set of regular boat plans and frame patterns you order then you will receive boat plans and full size patterns for the Roberts Dinghy that you can build in fiberglass, plywood or aluminum as shown below.

Hard-cover book
DETAILS
£59.95 Post paid

Order this book & Email Bruce to claim a
FREE STUDY PLAN OF YOUR CHOICE


e-book download

DETAILS £47.50

Order this book & Email Bruce to claim a
FREE STUDY PLAN OF YOUR CHOICE


Hard-cover book
DETAILS

£47.50 post paid

Order this book & Email Bruce to claim a
FREE STUDY PLAN OF YOUR CHOICE

ORDER CODE CHOOSING
SEE ALSO INFO SPRAY 52 & 58
SAILBOAT DESIGNS POWERBOAT DESIGNS SPRAY NEWSLETTER
HOME / INDEX PAGE